Less Popular Places In Delhi That Have Been Ignored For Long
1. Not so haunted but serene Agrasen Ki Baoli in Connaught Place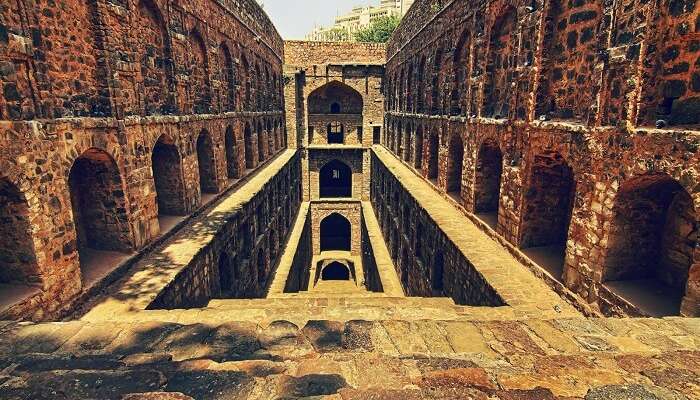 Image Source
Located on the outskirts of the busy Connaught Place, Agrasen's Baoli is considered a monument from the 12th century AD. The cold place at the bottom of the Baoli is reportedly said to have made it a haunted place.
2. A fort-full of histories and heritage in Tughlaqabad Fort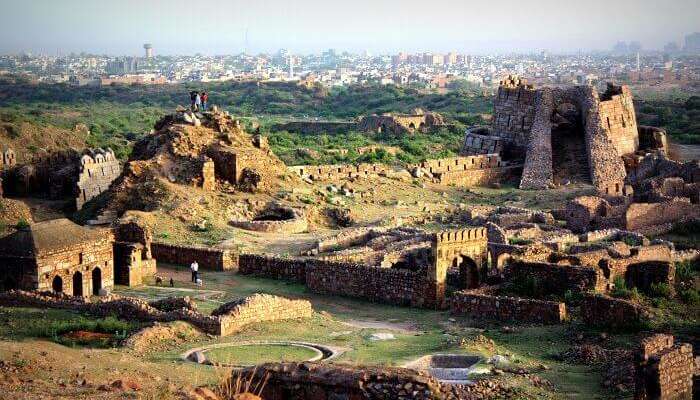 Image Source
The historical fort is a huge ruins spread over a circumference of 6 km. Built by Ghiyas-ud-din Tughlaq, it was the wall that protected the city from Mongol invasions. The monument, today, is rarely seen and remains largely unaffected.
3. Chhota Qutub Minar (popularly called) at Hastsal Village, Uttam Nagar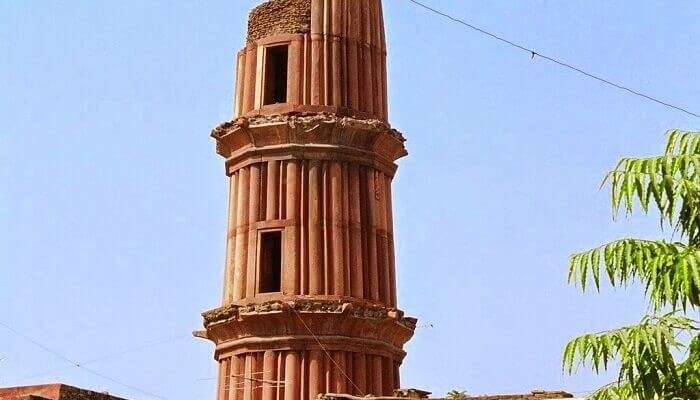 It was a real surprise after the locals told the story of a plane crash demolishing the long tower in Uttam Nagar. For the history buff, it was built by Shah Jahan and was used as a hunting lodge during 1650.
4. Hard to believe something like Bharadwaj Lake of Asola can coexist with the all new face of Delhi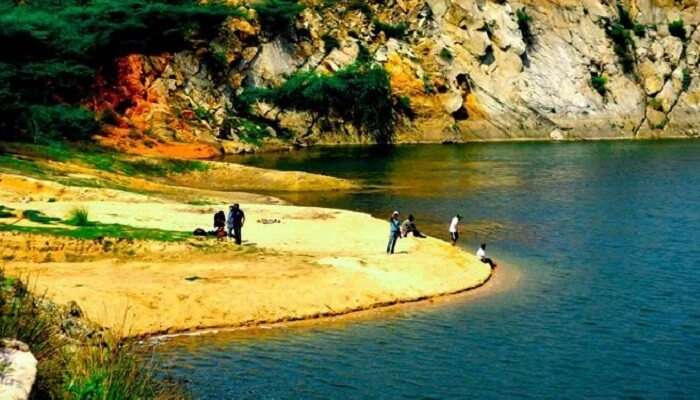 Image Source
On the outskirts of the city, this lake and its surrounding hills are hard to believe in the city. The lake is surrounded by the Asola Wildlife Sanctuary and maintained by the Indian Army.
5. 9 Homes of Naughara at the end of Paranthe wali gali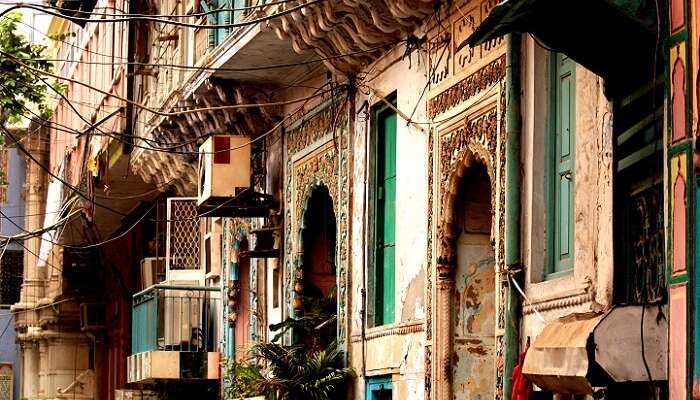 These are nine colorful Jain havelis in an alley behind the famous Paratha street, which has maintained its charm since the early 18th century. The street also has an ancient Jain temple and a museum run by one of the families.
6. Another minar called Chor Minar in Hauz Khas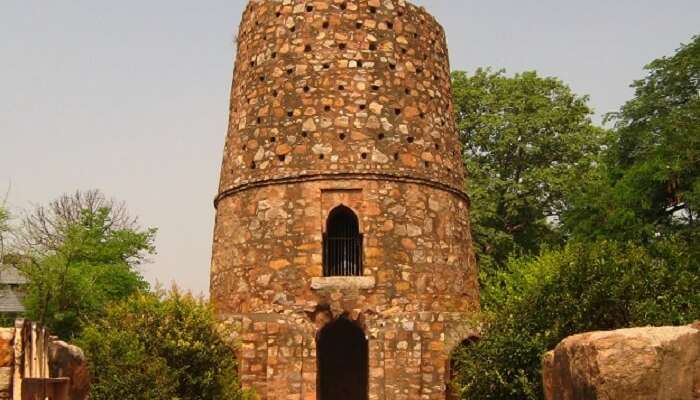 Image Source
The Tower of Chor aka Chor Minar is a 13th-century tower located near the Aurobindo Marg in Hauz Khas. Built by Ala-ud-din Khilji, it was used to display the heads of thieves and criminals on a spear through 255 holes on it.
7. Haveli of Mirza Ghalib at Gali Qasim Jaan, Ballimaran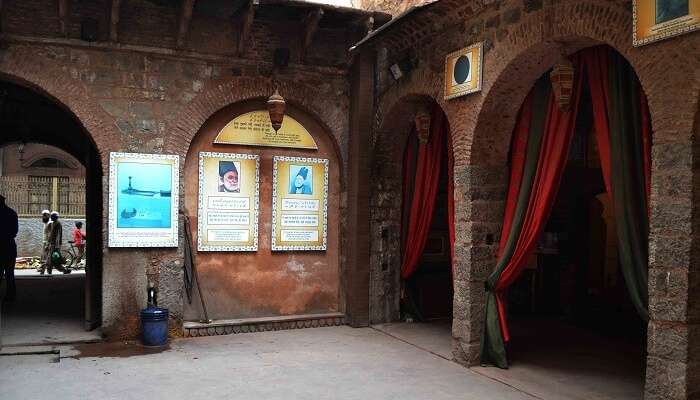 Image Source
In Ballimaran, Gaal is the home of Mirza Ghalib, a 19th-century Urdu poet, at the end of Qasim Jaan. The Archaeological Survey of India maintains the heritage site and its various exhibits that reflect the time and life of the legendary poet.
Suggested Read: Valentine's Day In Delhi 2021
8. Khanqah – Home of Nizam-ud-din Auliya at Chilla, Nizamuddin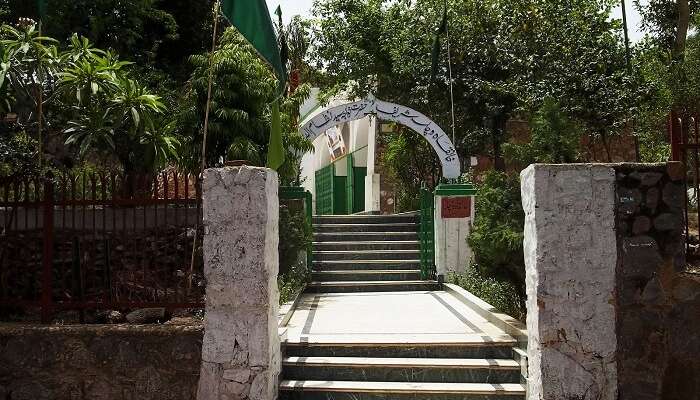 Image Source
There is a quiet place in Nizamuddin area of Delhi, where Khan lived and offered his prayers to the 14th century.
9. The not-bloody-at-all Khooni Darwaza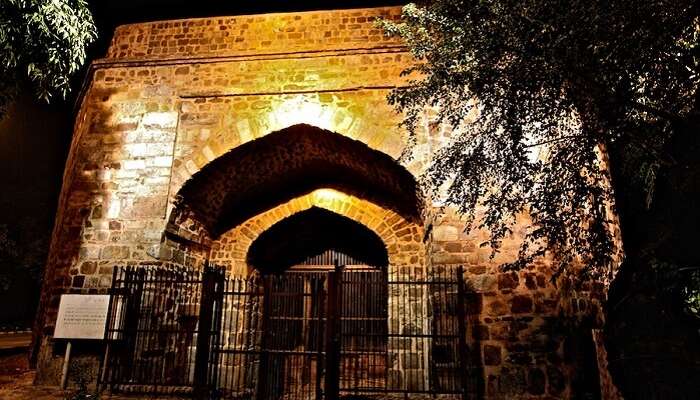 Image Source
Also famous as the Lal Darwaza, this monument earned its name when three sons of Emperor Bahadur Shah Zafar were shot at the gate on 22 September 1857. It is today located on Bahadur Shah Zafar Marg in front of the Ferozeshah Kotla ground.
10. And of course, the 'Sair-i-Gulfaroshan' from Jahaz Mahal, Mehrauli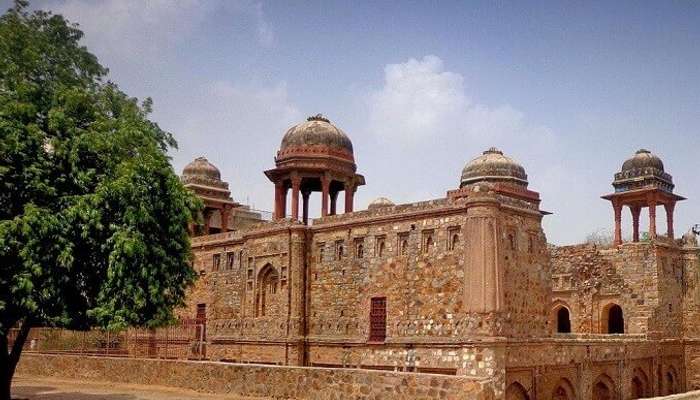 Image Source
To begin with, the monument got its name from being in the adjacent reservoir at Hauz-e-Shamsi. It was built as a Sarai (holiday spot) during the reign of the Lodhi dynasty and is famous for hosting the annual Phoolwala Ki Ser festival.
Gilt tripping, don't you? Unusual. What happens when you get to know something new about your beloved while he is waiting for you to be with him? Hug them and find your sweetheart and let it mesmerize you.
Frequently Asked Questions About Less Popular Places In Delhi
Q. What are the most beautiful places of Delhi?
A. Lotus Temple is one of the most beautiful places in Delhi. It is a place of worship which is associated with Baha मैं i Faith. It is notable for its floral shape. It is open to everyone regardless of religion or any other qualification.
Q. Where can I spend my evening in Delhi?
A. You can spend your evenings at the Red Fort to enjoy a light and sound show, lip smacking street food to visit Pipra Road, and Lassi at Moolchand Parathe Wale among other fun things to do in Delhi You can enjoy paratha.
Q. Which is the best place in Delhi for couples?
A. Some of the best locations in Delhi include Garden of Five Senses at JNU, Lodhi Garden, Hauz Khas Village, Parthasarathi Rocks.
Q. Where can I enjoy in Delhi?
A. You can spend your day in Delhi Haat, INA, India Gate Complex, and Ridge Road on the North Campus to spend a good time.
Q. Is Delhi safe?
A. Delhi is a fairly safe place to travel for those who can defend themselves against the huge crowds and other maliciousness that usually accompanies a huge city.
Q. Where can I spend Sundays in Delhi?
A. You can walk to India Gate on Sunday in Delhi to Rashtrapati Bhavan, go boating in Old Fort and end the day with a meal at India Habitat Center.
Q. Is Purana Fort safe for couples?
A. Yes, Purana Qila is safe for couples. You can enjoy a romantic boat ride with your partner and click pictures of yourself against its background.
Q. Why is Delhi famous?
A. Delhi is famous for its old monuments, lip-smacking food, Meenakari ornaments, Kundan ornaments, silver articles, shopping arcades and high-street fashion.