New Year In Goa On A Budget In 2021
It is that time of the year when everyone is in a festive mood and is planning to spend a new year at a destination. And what better place than Goa to welcome the new year? So here is a list of all the awesome things that you can do in Goa on the New Year on a budget that will come easy on your wallet.
Where To Party In Goa On New Year 2021?
Do you want to travel to Goa and enjoy a grand new year? Worried about your budget? Don't worry about that anymore. Goa has the most amazing places to party on this new year. You don't have to compromise on fun and so you can spend a wonderful new year:

Tito Club: Don't Miss This Place
Cafe Membos: enjoy some live music
Boat Party: Enjoy A Great Cruise
1. Tito's Club: Do Not Miss This Place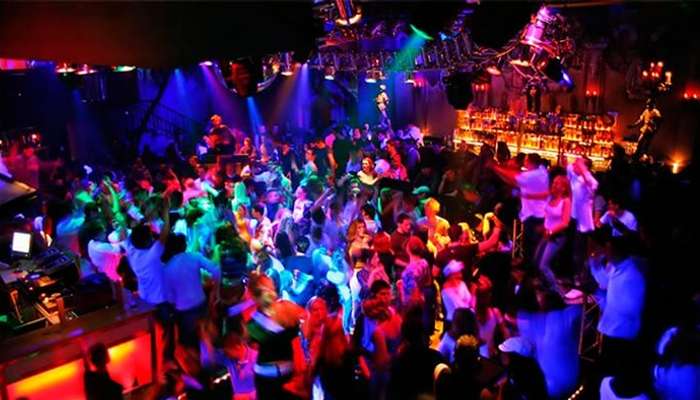 If you are going to Goa and do not plan to visit Tito Club, you are going to miss something truly amazing. Tito is the most popular party place in Goa offering the most electrification ceremony. With a high beat line up and inexpensive beverages, the Tito Club is one of the best places to visit in Goa for partying animals.
Price: INR 1000 for couple
Party time: 6 pm (31 December 2020)
Address: No.7 / 5, Titos Ln, Saunta Waddo, Baga, Goa
Things to do: Dance to the tune of international and national DJs, enjoy the fire dance show
2. Cafe Mambos: Enjoy Some Live Music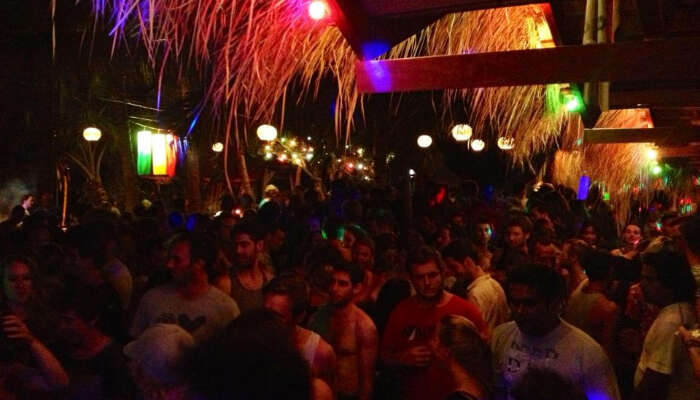 If you're looking for a place offering amazing live music with a slightly less crowded crowd, hop into Cafe Membos for an unforgettable New Year celebration! The place offers affordable food and beverages and entices travelers with its unique experience.
Price: INR 1500 for Couple
Address: Titos Lane, Baga Beach, Goa, 403516
Things to do: enjoy live pop and house music, witness Hawaiian artists

3. Boat Party: Enjoy A Great Cruise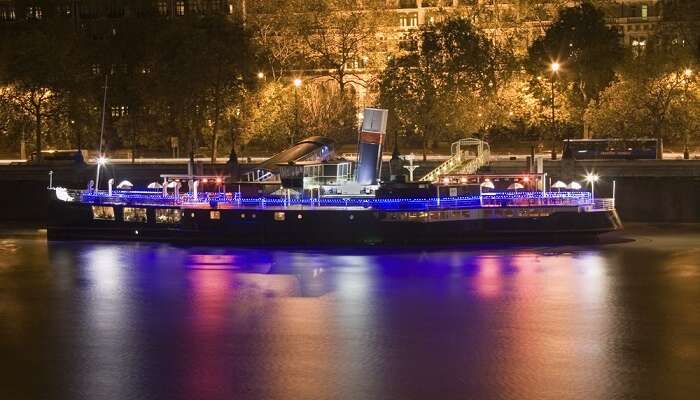 You can plan to visit any cruise that gives an amazing cruise party on New Year's Eve. These places are visitors' centers, where you can make new friends and the lively atmosphere here will definitely make you celebrate Eve in the best way!
Price: INR 2400 per head - Paradise Cruises (31 December 2020)
Party Timing: 9.30 am to 12.30 pm
Things to do: Sound tour of the city, dinner at the cruise
Free experience during the new year in Goa on budget in 2021
Sinkerim Beach: Best Friends and Booze
Fort Chapora: Some heart wants moment
Bonfire and Barbecue: Silashe at Best
1. Sinquerim Beach: Best Friends And Booze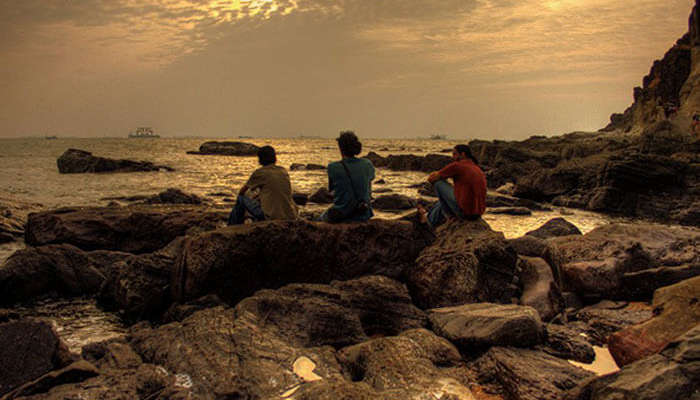 Want a peaceful new year without all the deaf noise and chaos? Located on Sinaikim Beach, Lighthouse Fort is famous for Aguada. There you can sit on the beach below the fort, drink beer with your friends, and fireworks go up in the sky at 12 o'clock!
Guys, best part: BYOB! The cost of boost does not increase in peak sea and this place does not spoil your budget for a trip to Goa in winter. You can down as many beers as you want. After all, it's festive time!

2. Fort Chapora: Some Dil Chahta Hai Moments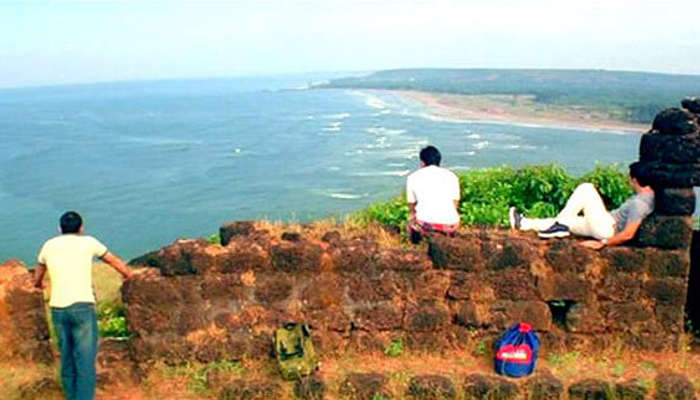 Fort Chapora owes its popularity to this iconic Hindi film which was shot here. It is an ideal place to spend more time in the film style, New Year's Eve! In the same place as the movie's cast, you can discuss how it went last year ... and how you can plan to improve it! It is the best place to go on new year in Goa on a budget.
PS: Travel during sunset for the most exotic scenes of the merger of the sea with the river.
3. Bonfire And Barbecue: Cliche At Its Best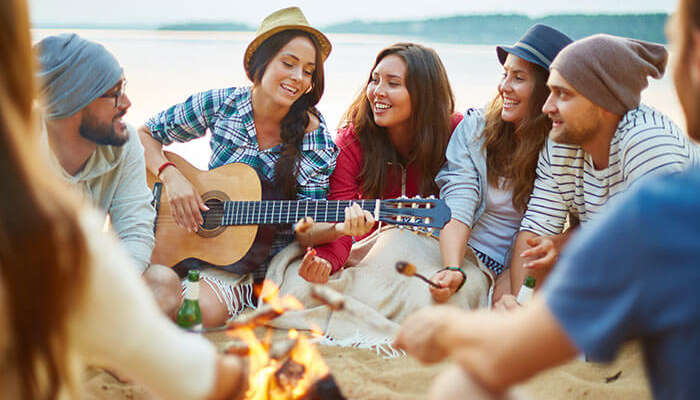 Want an easy easy New Year in Goa with friends, on a budget? How about a bonfire party on the beach? Sit with your friends around a bonfire, make delicious snacks on a barbecue with beer, dance around a fire or have a musician friend in the group play some good tunes on their guitar and sing a song. Sounds so sweet, doesn't it?
4. Light A Lantern Of Hope: You Should Definitely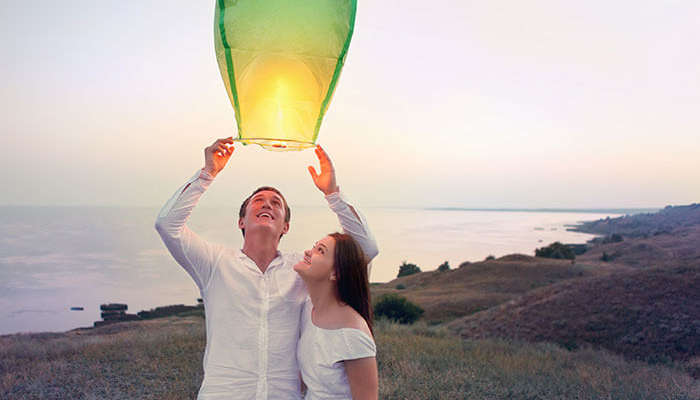 Beaches are free! Celebrate a romantic new year in Goa in the budget by planning a celebration with your significant other. Get down on a beach, light a floating lantern together, make a wish…. And watch as it flies into the sky and out of sight. You will cherish this moment for the longest time in your life, we assure you.
Frequently asked questions about new year in Goa on a budget
Q. Given the condition of coronavirus, what should be kept in mind before traveling?
A. Keep the following things in mind before planning a trip: Hand sanitizers, masks, tissues and disinfectant wipes, book your trip well in advance, avoid contact with the surface, and maintain social distance.
Q. Which beach is best for Goa in the new year?
A. Benaulim beach in South Goa is the best option to celebrate New Year in Goa.
Q. Where is Christmas celebrated in Goa?
A. Christmas is celebrated all over Goa. You can attend Midnight Mass at one of the churches in Goa on Christmas Eve.
Q. Which is the best place to party in Goa?
Hilltop, Wagator, Curiels and Shiva Valley located on South Anjuna Beach are the best places in Goa to party.
Q. Where should I stay in Goa for the new year?
List of some of the best places to celebrate New Year in Goa:
Arambol Freshwater Lake - Night Party.
Palolem Beach - spend a relaxing night.
Saturday Night Market - Anjuna.
Cruise Party from Panjim.
Deltin Zac for casino fun.
Q. Goa expensive in December?
A. Rates double in December and two or three times at the end of December and will continue until mid-January. Goa is 4 times more expensive in Goa.