Semmozhi Poonga – Places to Visit Around
Located in the magnificent metropolis of Chennai, Semmoji Ponga is a lush botanical garden in collaboration with the Department of Horticulture and Agricultural Engineering of Tamil Nadu. Conceived in 2010, the magnificent garden is the first botanical garden in Chennai. The garden is spread over an area of about 20 acres and is located on the Cathedral Road. The Garden is home to temperate and tropical flora and various plant species.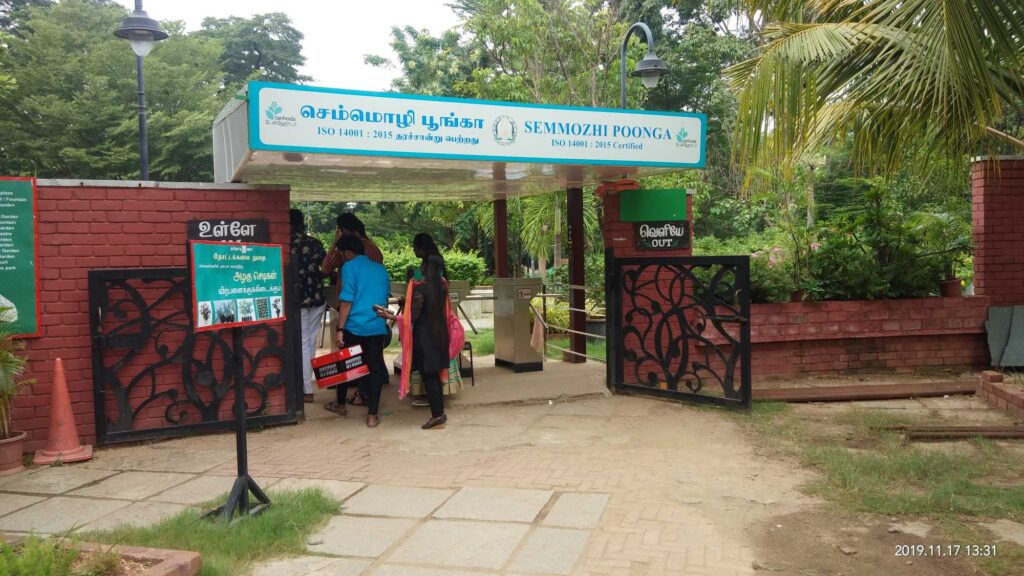 It is replete with both native and exotic plants, including a variety of bonsai species, shrubs, medicinal herbs and aromatic stems. If one is a nature lover or a botanical enthusiast, this is an ideal place to spend a weekend. Semoji Ponga is divided into eight sub-gardens of special varieties such as Bonsai, Herbal, Exotic, Tree Court and Mural Walk. The colorful garden is a feast for all the senses of the mind.
Combining natural colors and blending natural fragrances and creating a paradise-like landscape. The garden is also famous for its forbidden duck pond and a beautiful golden garden with flowers of various colors of gold. The park has twenty-five thematic gardens, including water and rock gardens, fern gardens and butterfly gardens. This unique garden has a plethora of rare plant species and natural bounties from around the country, making it the perfect place for exploration and education.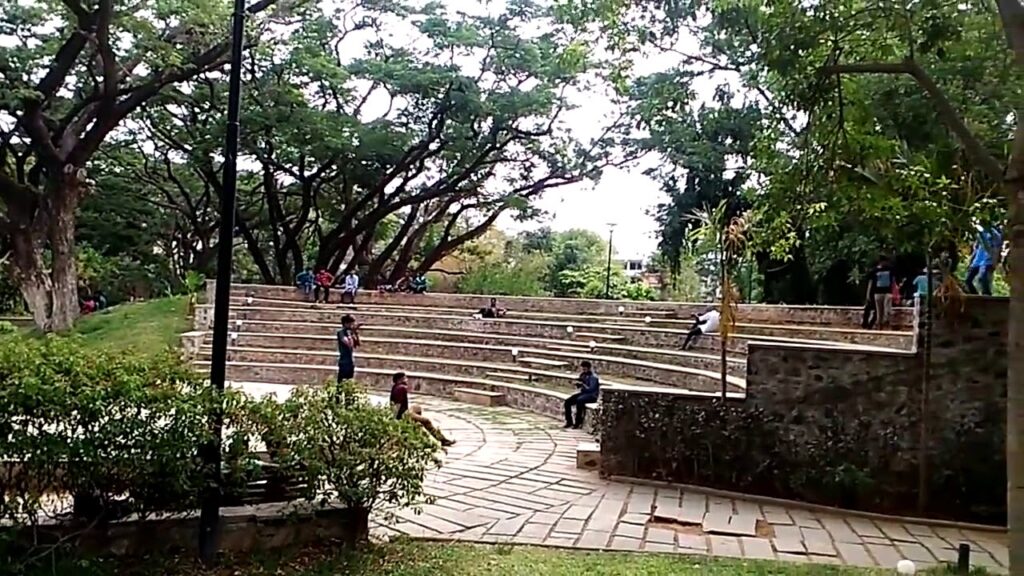 Semmozhi Poonga | Places to Visit Around
Arulmigu Kapaleshwar Temple- Located at a distance of about 3.6 km from Semmoji Ponga, Arulmigu Kapaleshwar Temple is a Hindu place of worship dedicated to Lord Shiva. In Hindu mythology, the supreme deity Lord Shiva is worshiped along with the goddess Parvati in his Pargamati avatar. The temple is colorful and holds high cultural significance in Chennai. Its architecture is a signature of South Indian building styles.
Government Museum of Chennai– Located 2.5 km from the Garden, the Government Museum of Chennai is a visit to the quaint town of Nostalgia. Established in 1851, the museum is the second largest museum in India. This museum of human history and culture is full of antiquities of Roman, European and Indian origin.
Vivekananda House– Located at a distance of about 4 km from the park, Vivekananda House is an important landmark in Chennai, celebrating the nine-day stay of Swami Vivekananda after his spectacular return from the west.
Chetpet Ecopark – Located about 4 km from Semmoji Ponga, Chetpet Acopark is a blooming garden built around a lake. Equipped with a children's play area, canteens and multilevel parking, Chetpet Acopark is one of the most well-maintained parks in the city.
Semmozhi Poonga | Places to Eat around
Semmoji Ponga is located in the center of Chennai, which is not only geographical, but also the food capital of Tamil Nadu.
Lotus Thai- Located about 3 minutes from the park, Lotus Thai is an exquisite cuisine specializing in Thai cuisine. The interiors are designed in the traditional Buddhist style, giving the place a quaint, minimalist look. The restaurant is known for its kind staff and quick service.
Aqua- Situated only 1.3 km from Semmozhi Poonga, Aqua is a fine dining restaurant known for its seated style and refreshing atmosphere at the edge of the pool. This vegetarian friendly restaurant offers guests the luxury of spending summers next to a magnificent water body while eating the most delicious food.
Mandarin Chinese Restaurant- Located just 500 meters from Semmoji Ponga, Mandarin Chinese Restaurant is a delicious Chinese food restaurant known for its delicious food and inviting decor. It is a casual dining restaurant known for its simplified Chinese interiors and fast service.
A2- Park Chennai – A restaurant known for fine food, classy décor, sniffing lips and refreshing drinks, it is located at a distance of km from Semmoji Ponga. Famous for its sushi, Japanese and Asian cuisine, this famous food joint has a diverse menu of both vegetarian and non-vegetarian options.
Best Time to Visit
The Botanical Garden is replete with many seasonal species of plants. So the park has to offer different things in different seasons.
Summer: Tropical flowers bloom a lot during the summer season in Semmoji Ponga. However, the heat of Chennai makes the park a bit difficult and tiring to explore its full potential. Summer in Chennai is from March to June.
Winter: The best time to visit the park is during the winter season which lasts from November to February in Chennai. The city enjoys coolers during winters ranging from 20 to 25 degrees Celsius. Temperate flowers and shrubs grow during this season as the city fills with a fresh sea breeze.
FAQ's
What is Semoji Ponga famous for?
Semmoji Ponga is a botanical garden in Chennai famous for a wide variety of flora and rare exotic plant species. With many species native to India, plants from different countries are imported into the park to maintain its diversity.
The park is also known for its artificial duck pond and butterfly garden. Semmoji Ponga has twenty-five thematic gardens filled with shrubs, medicinal herbs, tall and small trees, creepers, climbers and bonsai. One of its most famous gardens is the Golden Garden which has a variety of amber colored flowers. It is an excellent place for an educational trip or a natural retreat from the fast-paced modern world.

Is Semoji Ponga worth watching?
With its playful duck pond, eye-catching exotic flowers and fragrant gardens, Semmoji Ponga is a blessing to all its visitors. Visiting this captivating park next to the most attractive natural facilities and negligible entrance fees is definitely worth your time and money.