Places Near Mumbai For A Pre-wedding Shoot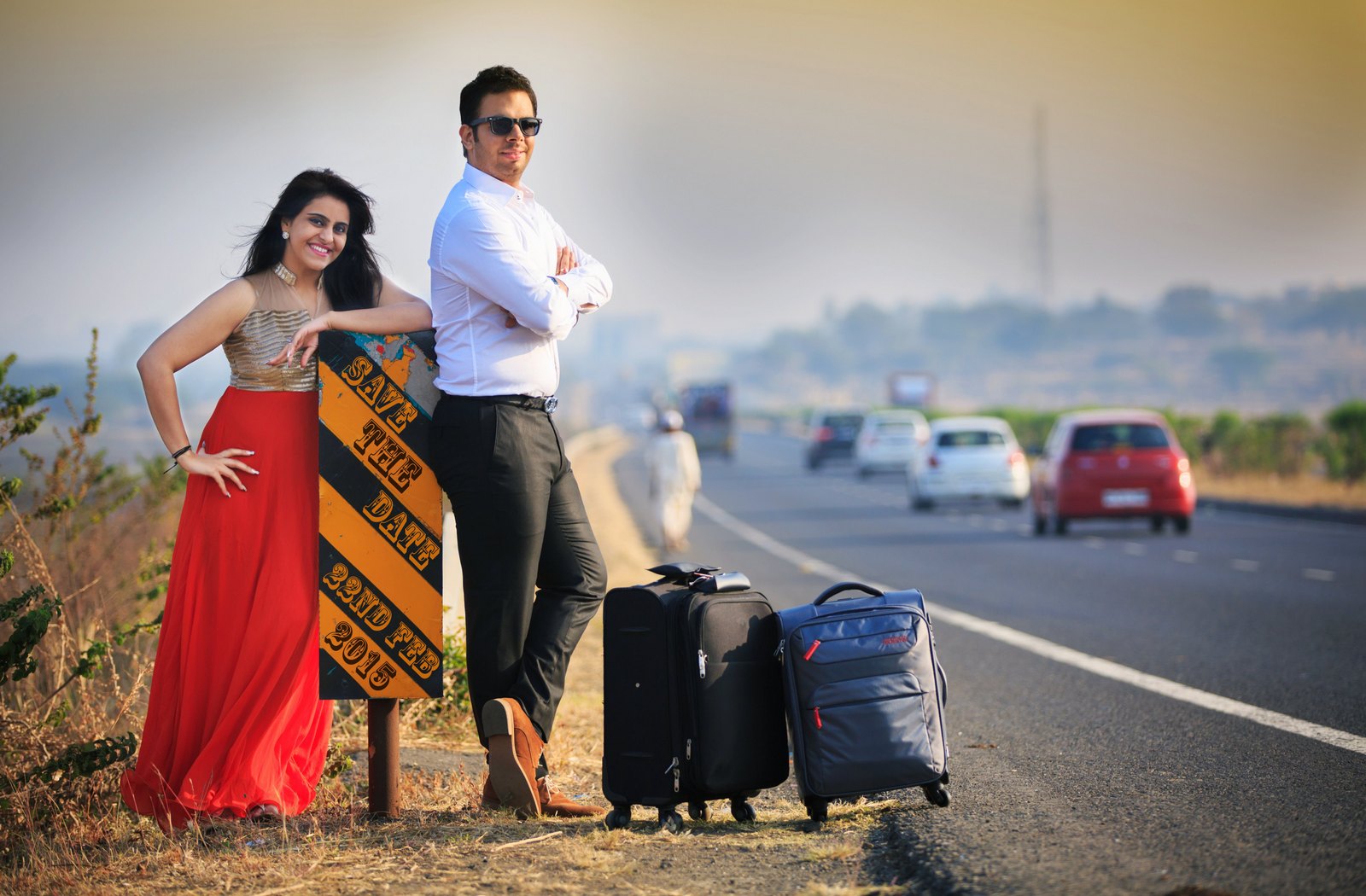 All the information in our brain is stored as images. We combine all our memories with images, wonderful or otherwise, whether we know it or not. When you describe anything, say a certain place you have visited, you are just depicting something that is stored in the brain of that place. So next time melancholy reminds you of your childhood home or your school, know that they are pictures. Naturally, we as humans value images very much. And when something historical and life-changing like a wedding happens, photos for the ceremony become as important as the bride and groom. After all, photos are all we really understand.
With the increase in wedding budget, a new trend of pre-wedding shoots has emerged. The reason is simple: we forget pleasant memories. Good, romantic pictures remind you of your love affair with your significant other, even during difficult times.
Thus, couples who are about to tie the knot are looking for avant-garde locations to get themselves an oh-so-dreamy picture. With a good (and us really creative) photographer, this can be true.
Here is a list of 5 places near Mumbai from which a pre-wedding photoshoot can be done:
1)     Elephanta Caves: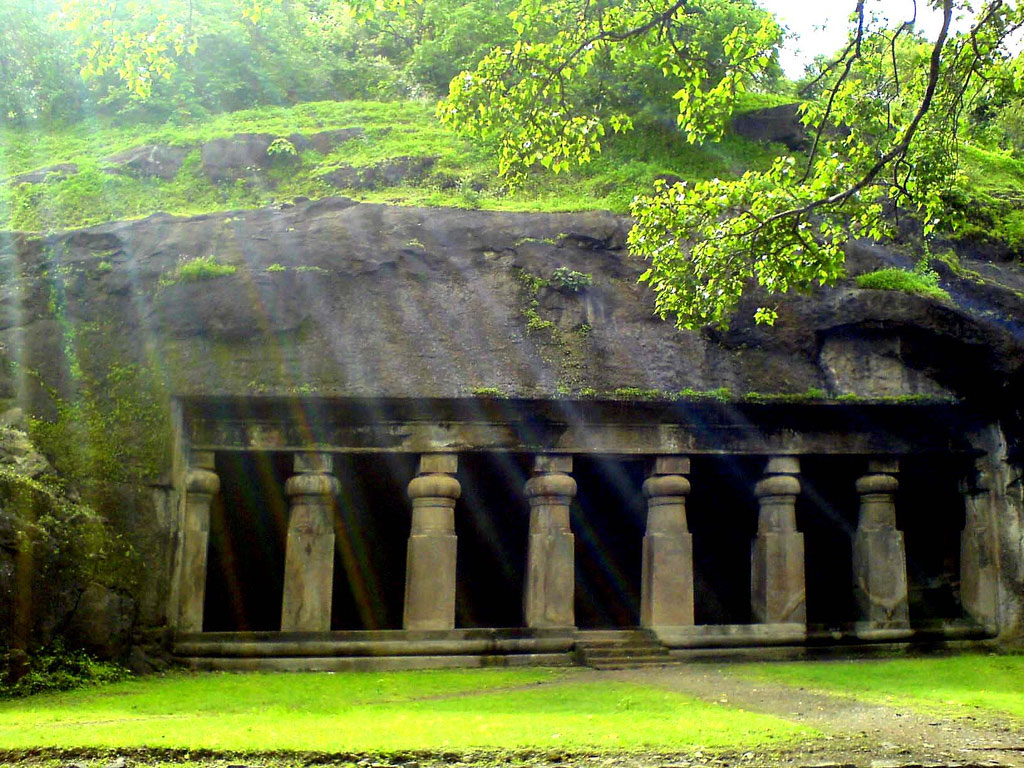 Amazing view of Elephanta Caves imprisoned in sunlight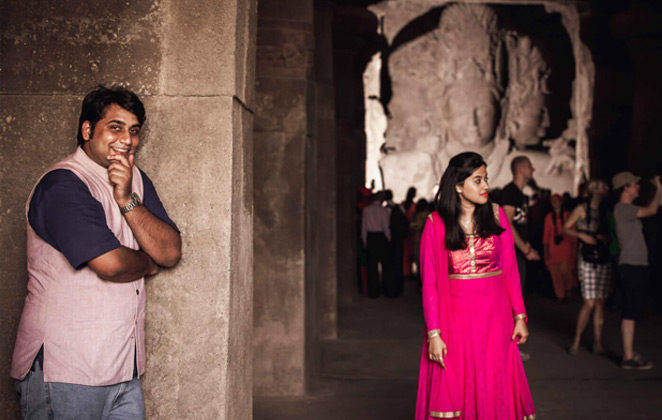 Pre-wedding shoot of a couple still in Elephanta Caves
Elephanta caves, a UNESCO World Heritage Site, provide a very beautiful and majestic landscape for your paintings. Beautiful Hindu and Buddhist caves are a popular tourist destination anyway. The best part is, you don't need any Proper for the shoot here. The 5th century sculptures, pillars and the entire sea offer ample possibilities, which flow the juices of a good photographer. If you make good plans and get good lighting for photos, then you are thanking yourself for the stunning photos later. This will probably be the most cost effective and time consuming venue for Mumbaikars. A great photo here will forever symbolize your rock-solid relationship.
2)     Karnala Bird Sanctuary: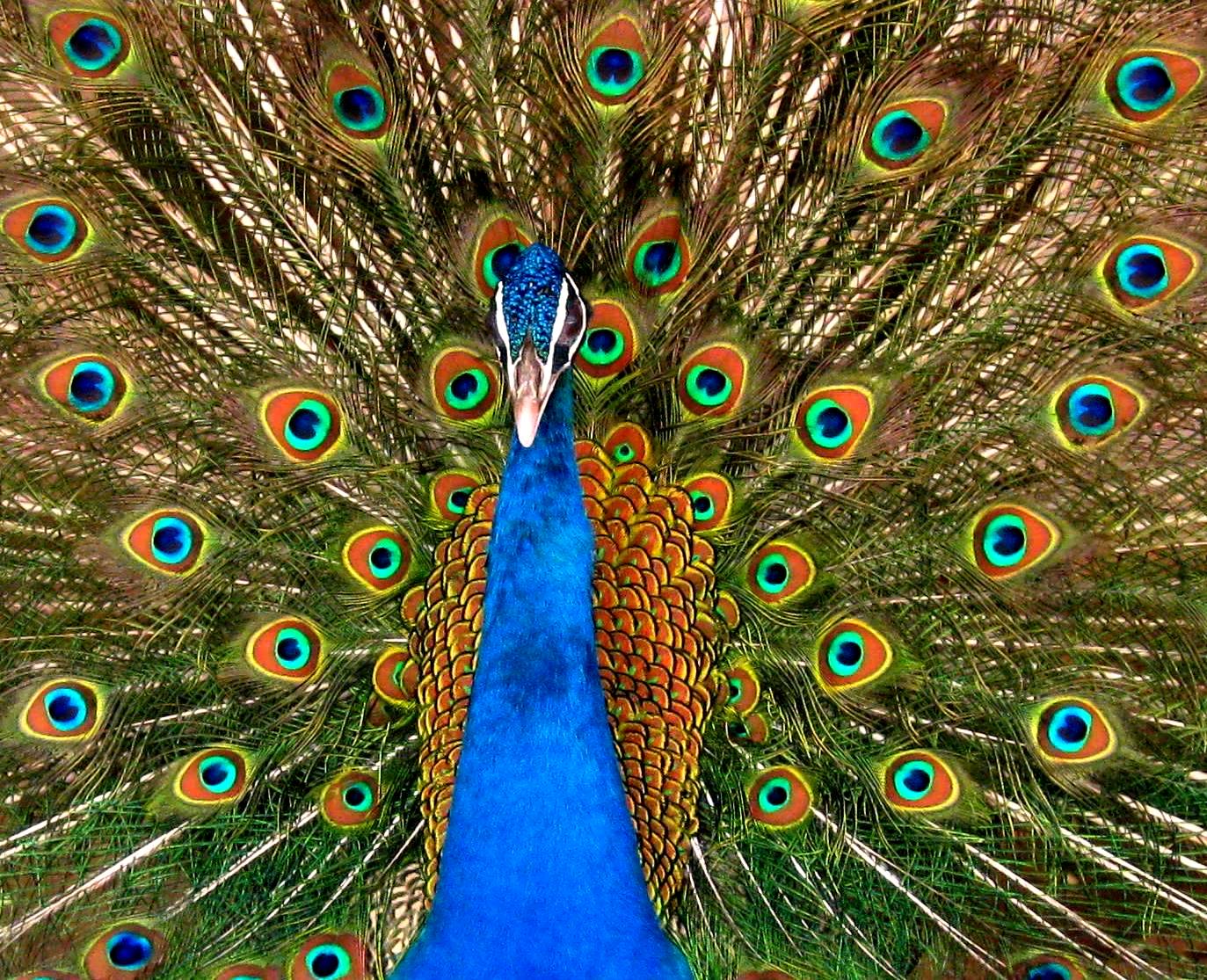 Too good to be true! A beautiful picture of a dancing peacock in the Carnala Bird Sanctuary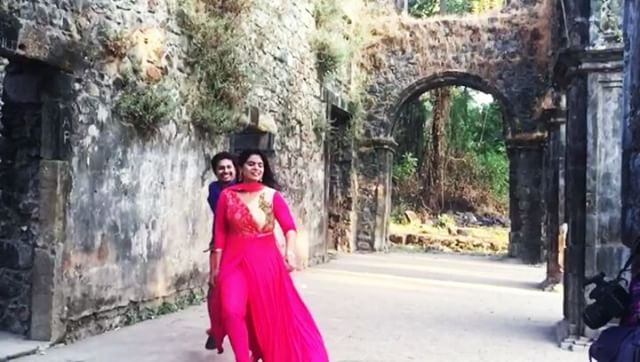 Behind the Scenes: A Couple's Wedding at Karnala Bird Sanctuary
Karnala Bird Sanctuary is a few kilometers from Mumbai. Located near Panvel, the sanctuary is popular among bird enthusiasts as well as pre-wedding shoot lovers. Nestled in the lap of lush green-ghats, this place is rich in biodiversity and is an option for photo ops. This place is slightly off-beat compared to regular places. Since it is a sanctuary, you do not need a hotel to stay overnight. Nature lovers or not, the Karnala Bird Sanctuary has moist deciduous forests and lush greenery for a romantic photo session of forest-weds.
3)     Matheran: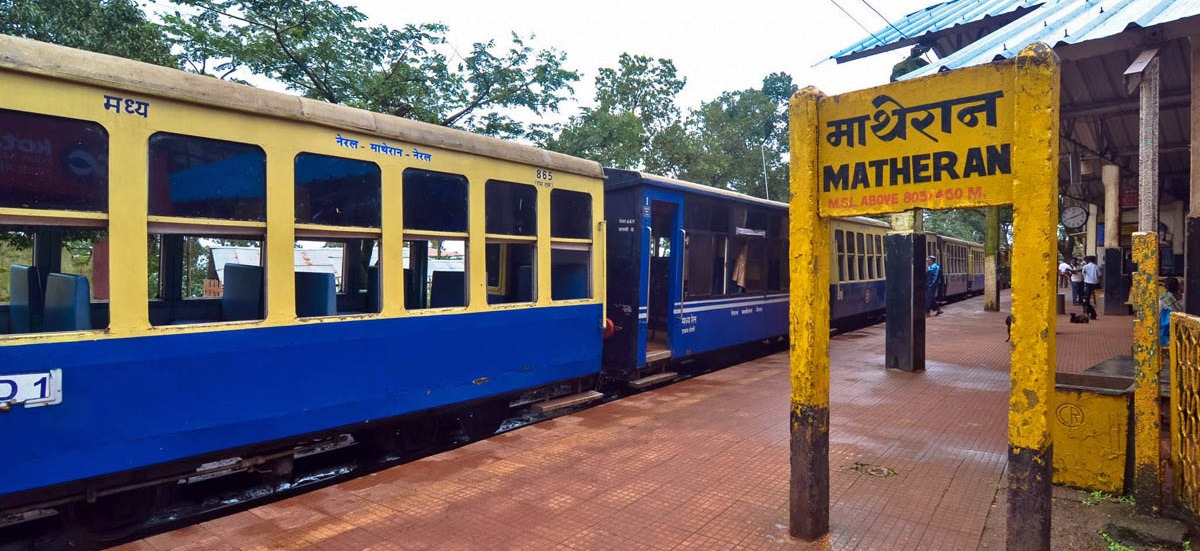 A photo of Matheran station whose iconic and historic toy train is captured by a fond traveler during the rainy season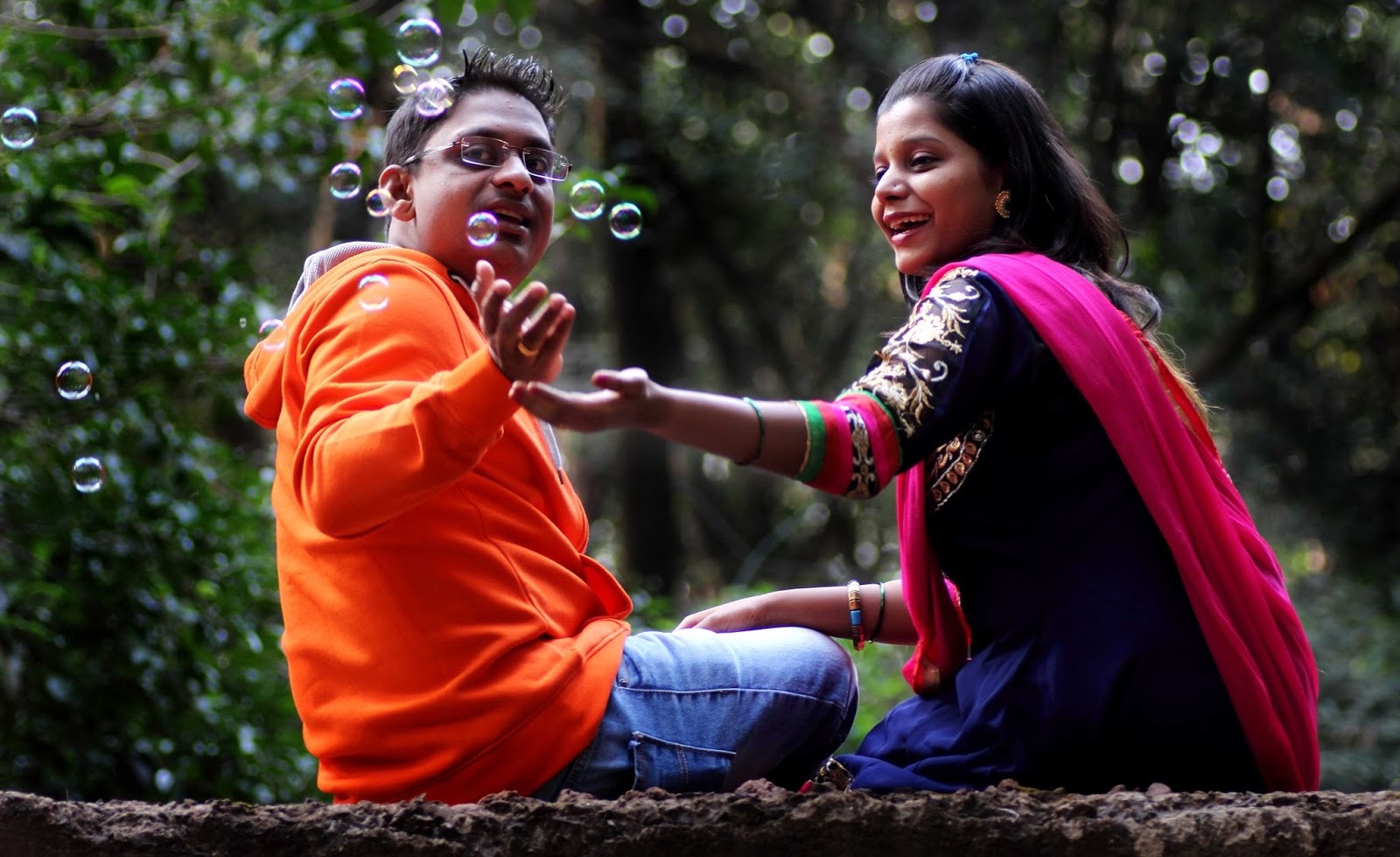 Lovely pre-wedding shoot in Matheran
Possibly best known for its toy train and cars rules, Matheran is the smallest hill station in the country, near Mumbai. The sea level is only 90kms above 800 m above sea level. It has about 38 fixed look points, including a panorama point that provides a 360 degree view of the surrounding area. Matheran has a widely renowned toy train which has become a kind of identity for the place. This not only makes it a good holiday spot, but also makes it a beautiful backdrop for pre-wedding photos. A creative eye can find a romantic frame at every nook of the place. A visit here would ensure photographs printable on the Mills and Boon novel.
4)     Lonavala: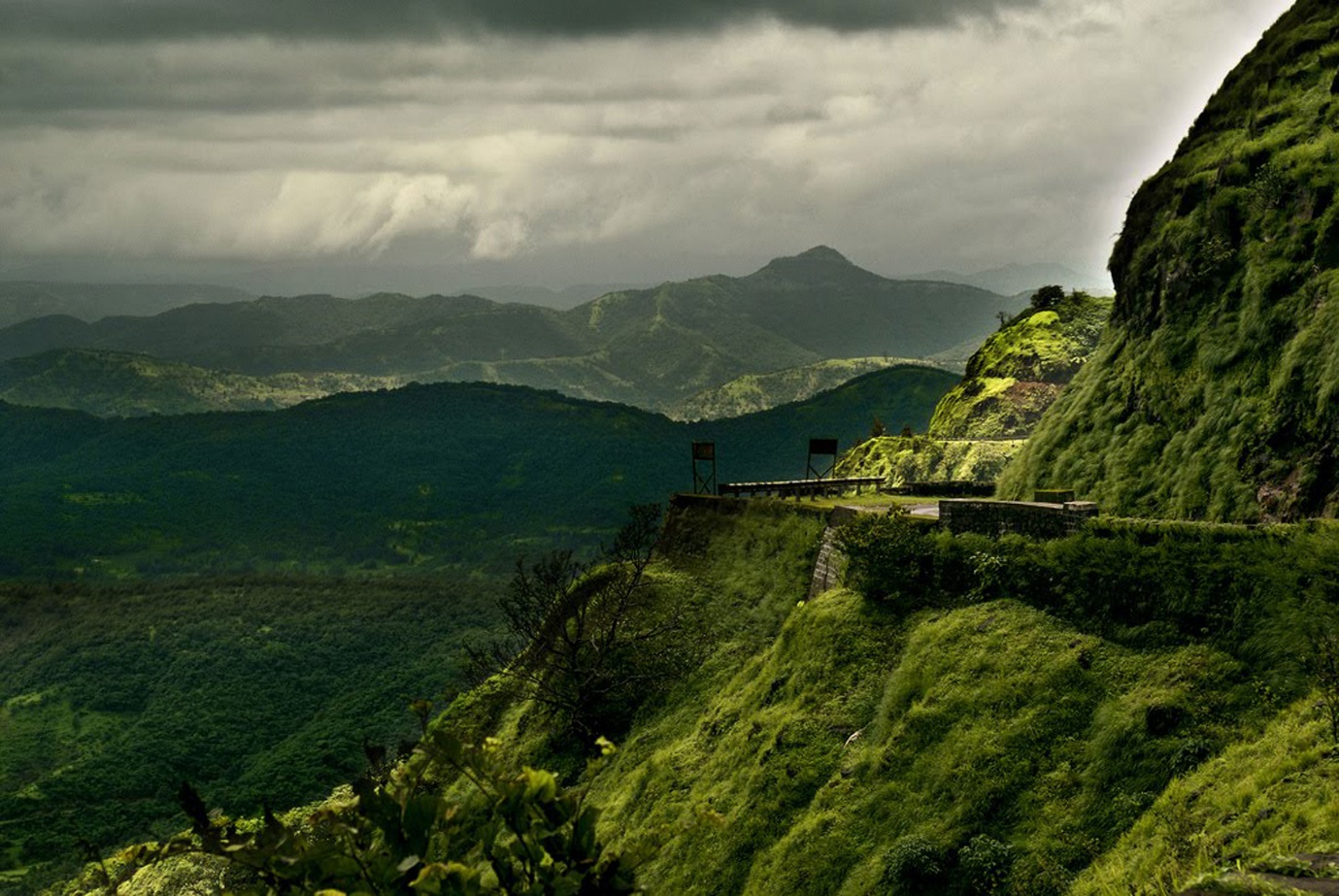 On the way to Lonavla, travel also matters!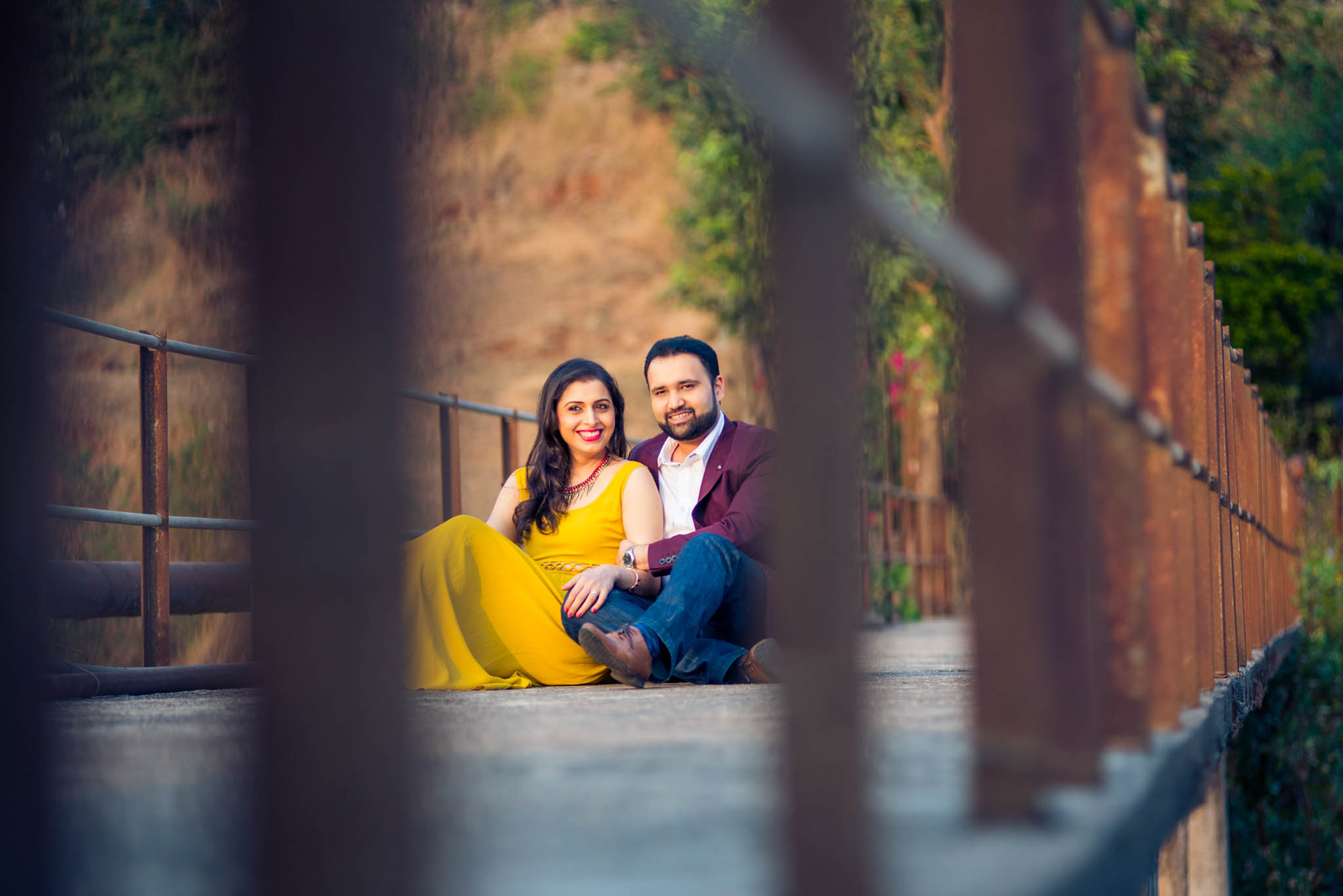 Pre-wedding shoot done at Pawana Lake, Lonavala
Famous for Chikkis and Impraptu weekend road trips, Lonavala is a favorite place of Mumbai. Known as Honeymoon Destination, this place has romance in the air. Pink mornings all year long make you want to cuddle with your significant other inside a warm cozy blanket. You can do this and get an awesome series of pictures in front of valleys, lakes, hills and emerald greenery. Horse riding, couple boating sessions and what not. There are many hotels available for night stay at affordable rates.
5)     Alibaug: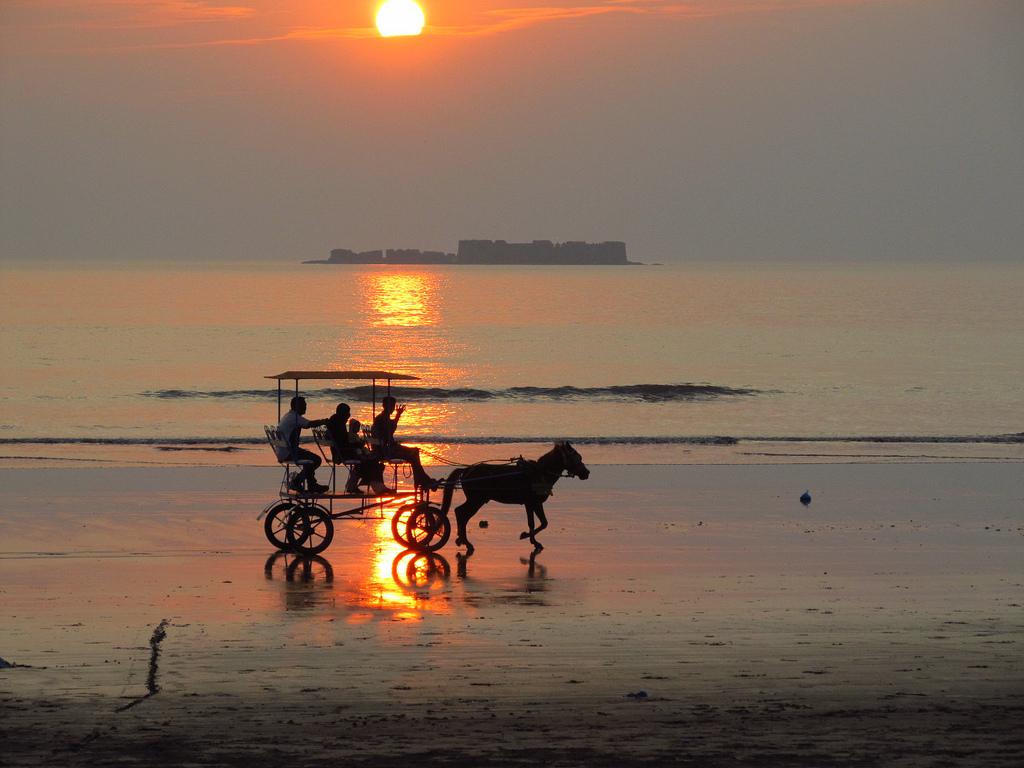 Tonga rides on the beach in the beautiful sunset at Alibaug Beach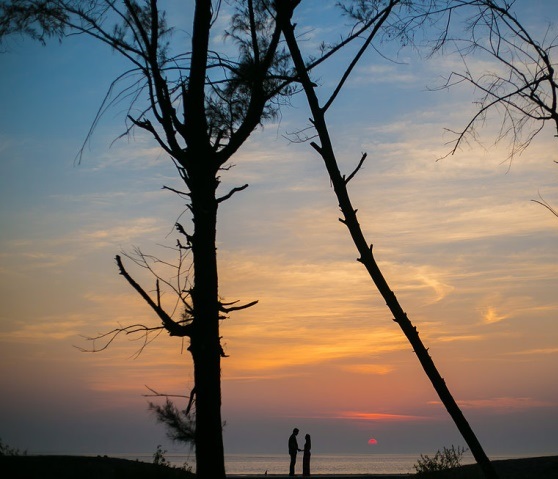 Silhouette art - Pre-wedding shooting on a beach in Alibaug
Alibaug is only 100 km from Mumbai and is one of the most popular beaches in Konkan. Of course, Mumbaikars do not need beaches, but Alibaug has something of its own. It has a very flat main beach which makes for an amazing long walk. There is also a Shiva temple spelled out. The Alibaug Fort has a long history of fighting between the local kings, the British and the Portuguese and also houses the Ganesh temple. The sunset and sunrise from this fort are as beautiful as a picture. The scene is clearly stunning. Throw in these former beautiful structures in the shadow of romance and passion, the result will be oozing with love and affection. A good photographer will ensure this.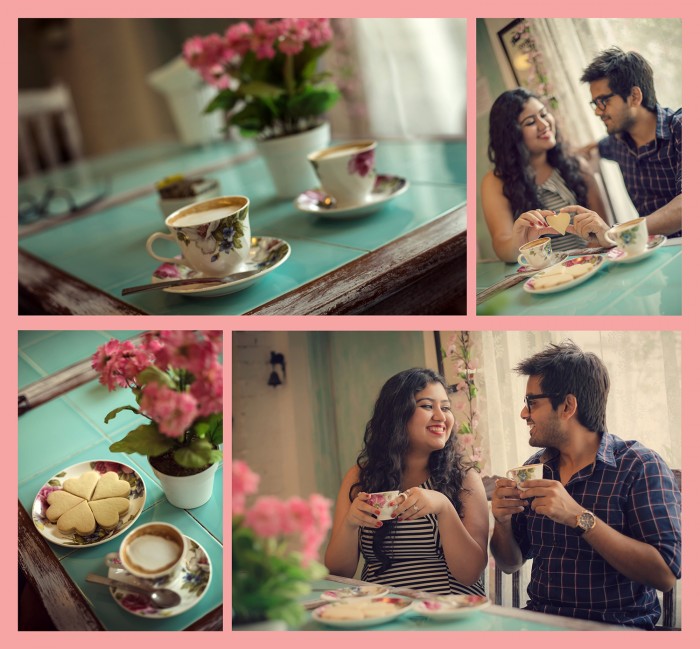 Pre-wedding photo shoot is the trend today. This is the special moments of a married couple who are imprisoned in a pre-wedding photo shoot. Every emotion is at its peak. This is the normal situation with the bride as well as the groom. This is the perfect time for some photos that will always be in memory of the couple. The intimate moments of the bride and groom experience between each other are worth remembering to sleep which has to be stored forever. A pre-wedding photo shoot is the best way to do this.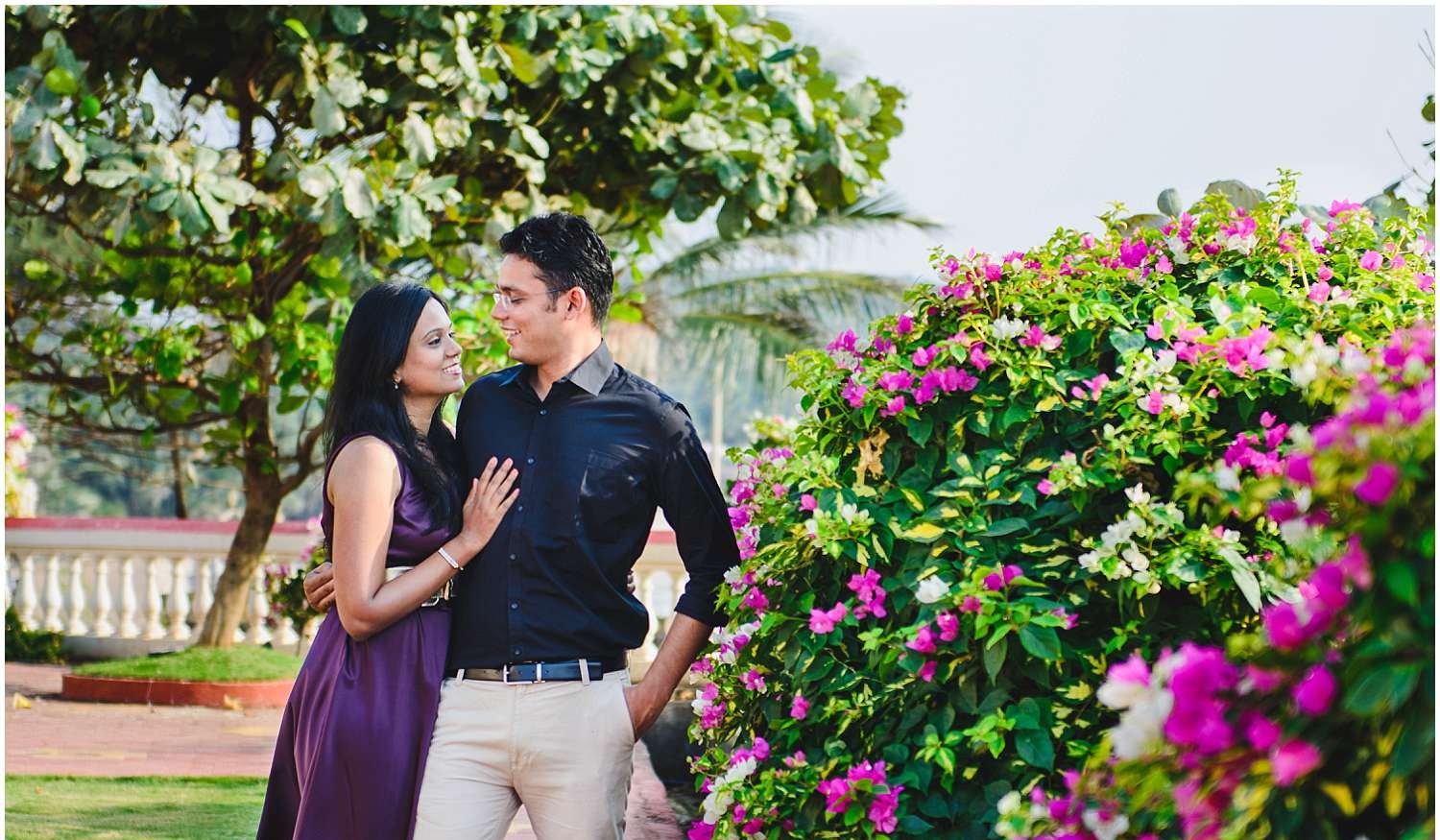 Marriage is one of the most important events in one's life. It happens only once in a lifetime. Why not make it special. Everything about marriage is special. Not to forget the venue, music, food, guests, and of course the bride and groom.